BORDEAUX: analysis of vintages 2000 to 2021

Published on 31/05/2021
THE METHOD

The scores: we used the normalised average rating calculated from the scores of 10 critics (WA, WS, JMQ, VN, VNNM, JS, JR, RG, AMA, DC), in total 112,000 scores.
The wines: 616 wines with 35 Graves whites, 50 Graves reds, 250 Medoc reds, 250 Libournais reds and 31 sweet wines from Sauternes/Barsac.
The vintage score in a region corresponds to the average of the average of the scores and the average of the 10 best scores.
Summary of the 2021 vintage

Graves whites and sweet wines: an exceptional vintage.
Reds: a very good vintage, below the greatest (2005, 2009, 2010, 2015, 2016, 2018, 2019, 2020) but above the others.


click to zoom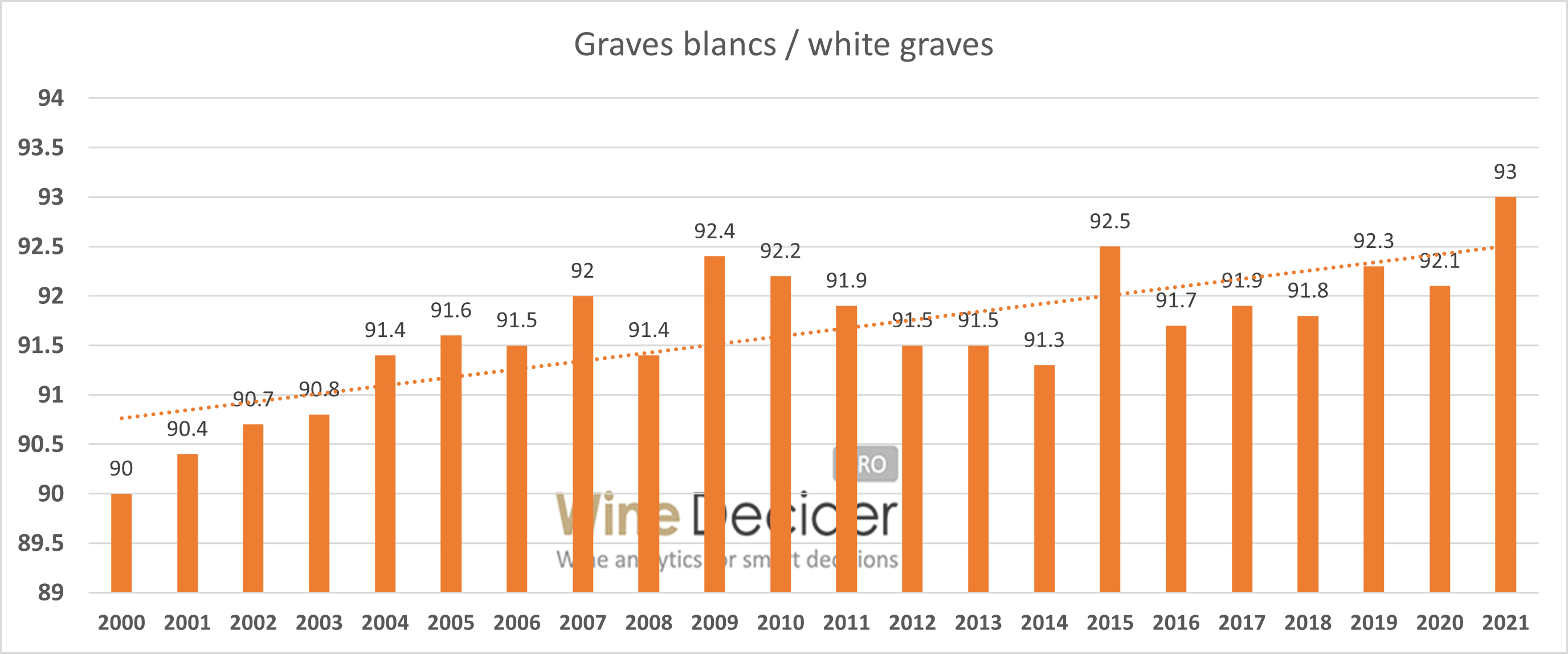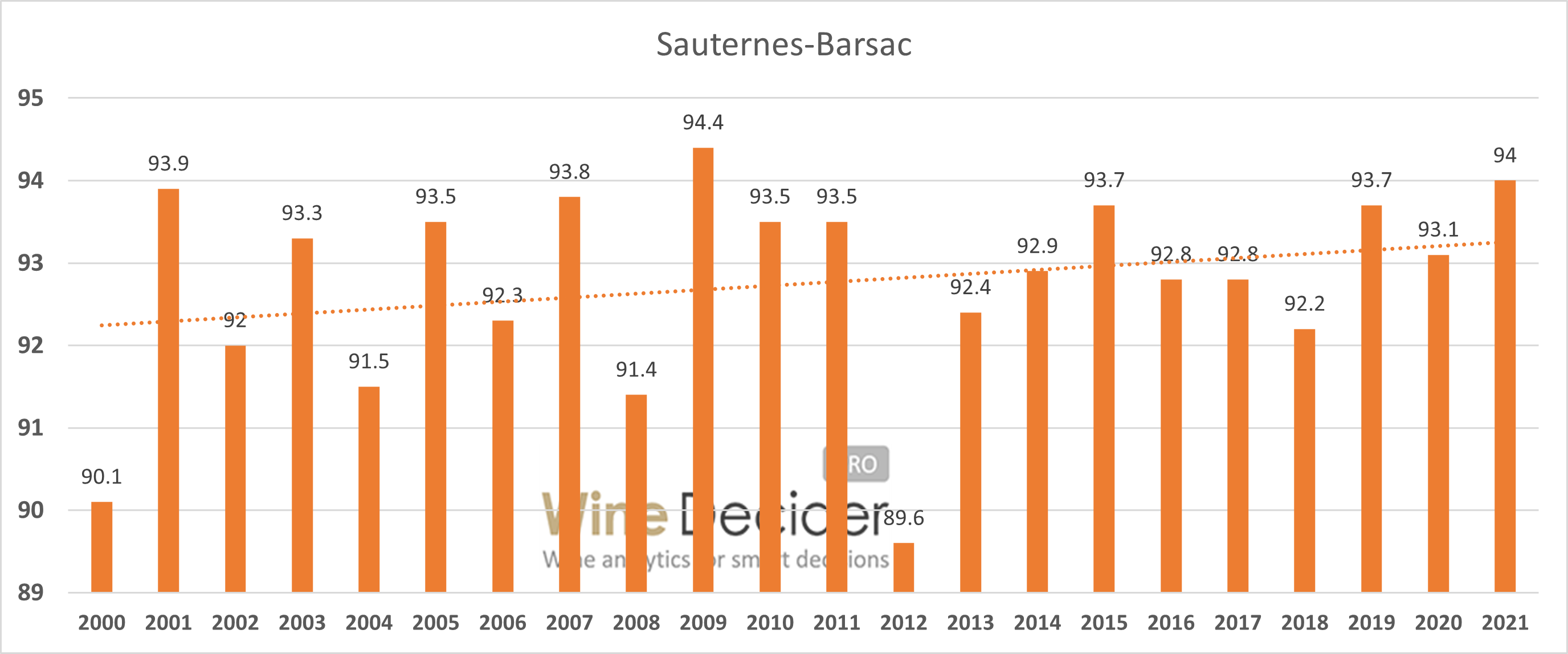 Médoc (Margaux, Pauillac, St-Julien, St-Estèphe, Médoc, Haut-Médoc)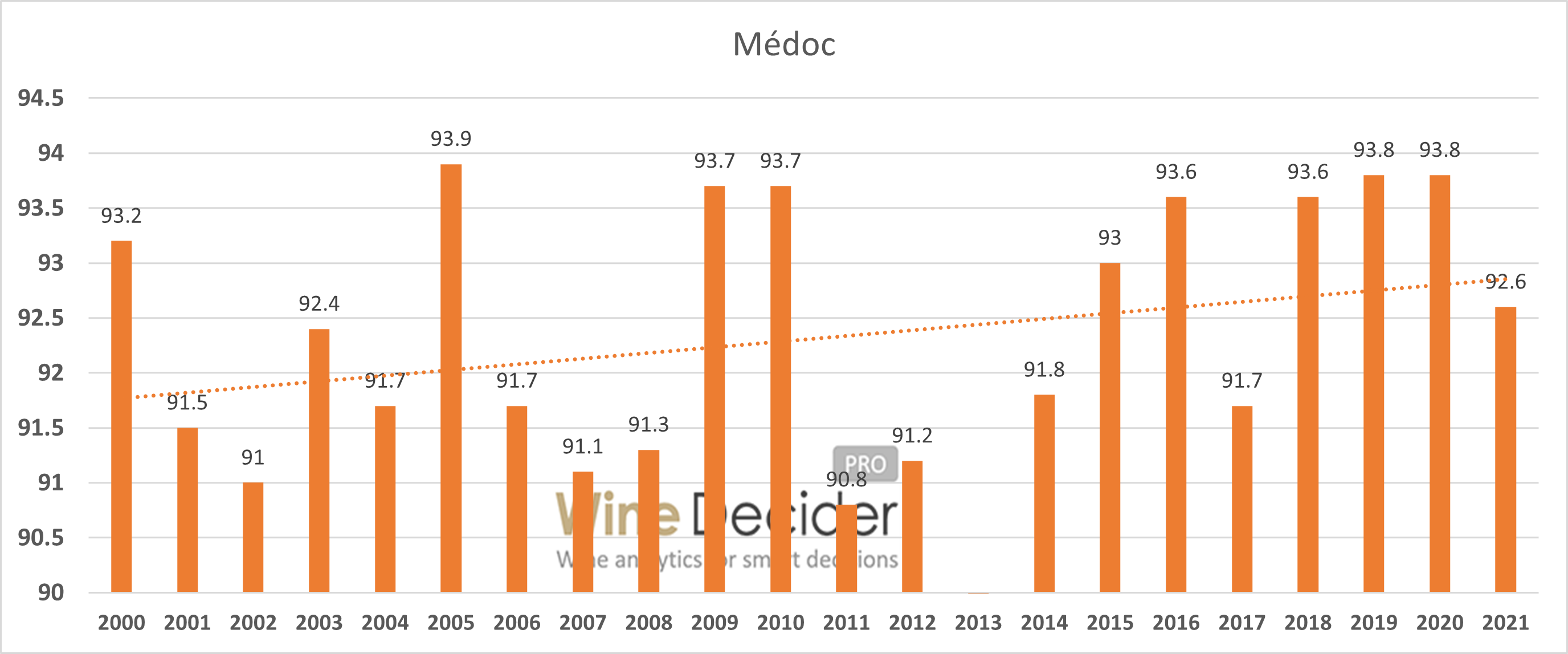 Graves reds (Graves, Pessac-Léognan)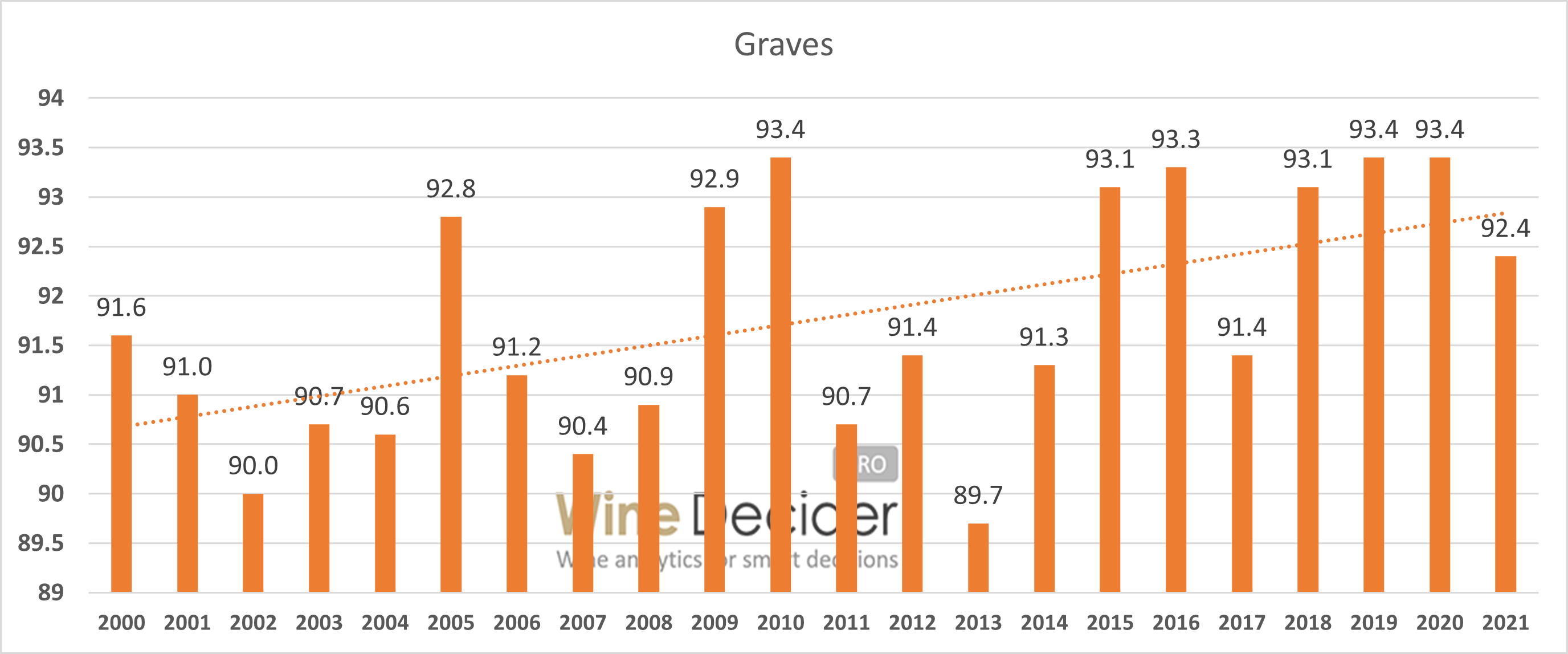 Libournais (Pomerol, St-Emilion...)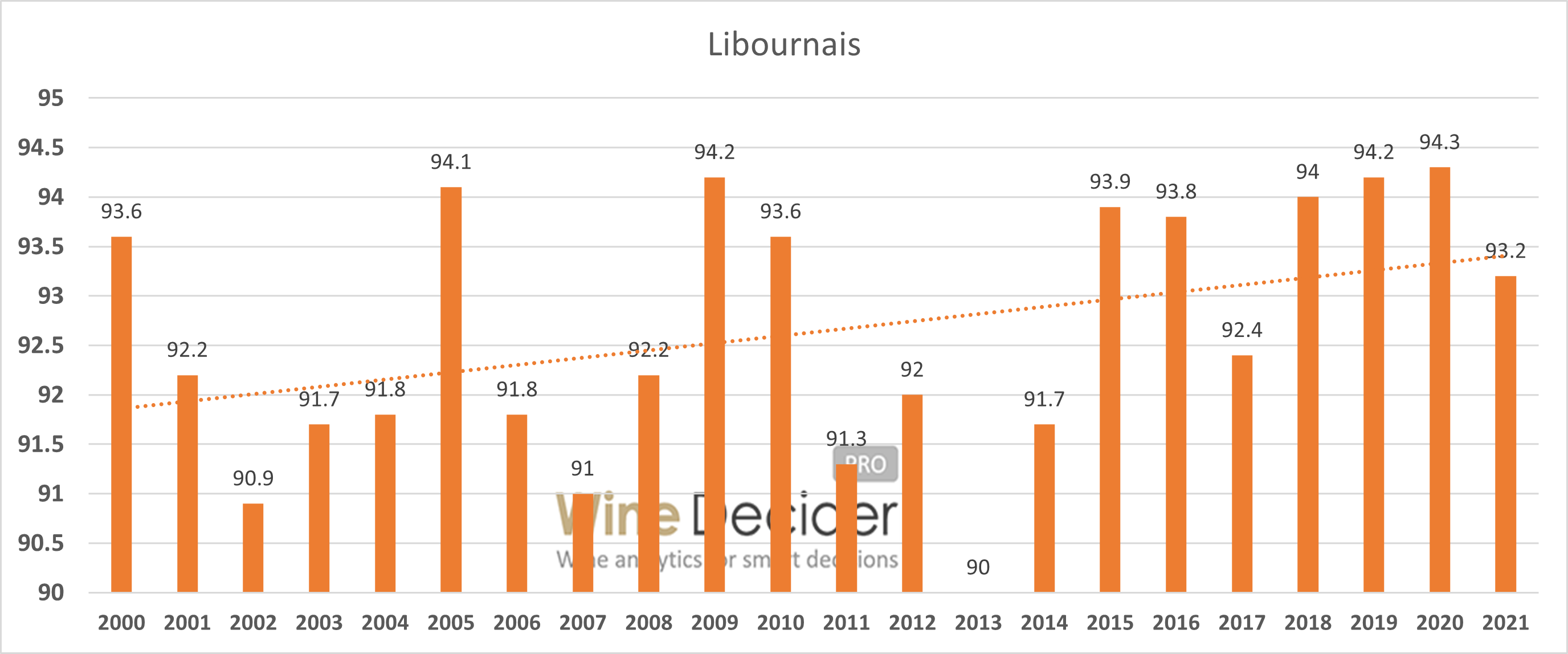 Nous prêtons une attention particulière à l'exactitude des données utilisées dans cette étude. Si par erreur, cela n'avait pas été le cas, nous nous engageons à corriger nos analyses et conclusions dans les plus brefs délais.
Toute reproduction interdite sans l'autorisation de l'auteur.
Wine Decider ®